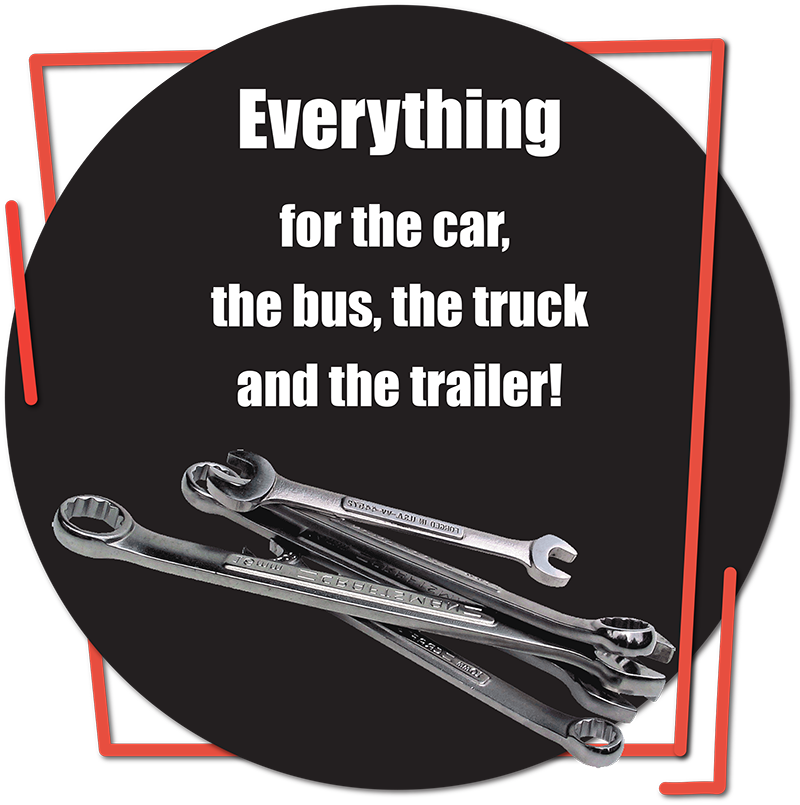 TROXOPEDISI • Specialized Vehicle Service
Andreas Bertakis • Tsikalaria - Souda - Chania
We provide complete services for all types of vehicles, cars, buses, trucks, in the special garage "TROXOPEDISI". We undertake the control, fault detection, repair and maintenance of both the mechanical and electrical parts of the vehicle in order to return it to your hands as new!
We always find the right spare parts for you and replace them with detail and consistency. Our services prices are the most affordable on the market. We do our best to run the job as quickly as possible so as not to deprive your vehicle for a long time.
In our garage you can find:
ABS, ASR, EBS, TEBS, ELM, ECAS, MTS, Airblocks - Air Brakes - Air Blowers - Shock Absorbers - All Types of Suspensions - Air Valves - Disc Brake Pads - Pistons - Alignment of Discs, Tambours - Alignment of Vehicles - Electropneumatic Valves - - Brake Cylinders, Buses - Brake Shoes - Suspensions - Brake, Suspension, Steering - Brake Systems
Trust our experience and special equipment and contact us to provide solutions according to your needs.